Welcome to The Weekly Wit, the weekly E-zine of Old-Fashioned-American-Humor.com! To visit our website, please go the following URL… https://www.oldfashionedamericanhumor.com
If you have received this from a friend and would like to sign up yourself, please visit the following URL… https://www.oldfashionedamericanhumor.com/the-weekly-wit-signup.html(if this does not show as a link, please copy and paste the address into the address field of a web browser.)
Having problems viewing this message or any of the images in the message? Check out our on-line version of this issue at the following URL… https://www.oldfashionedamericanhumor.com/The_Weekly_Wit-Issue-001.html
Now, sit back, prepare for a chuckle or two, and enjoy!


---
Construed Either Way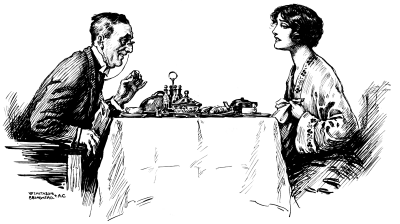 Middle-aged Bridegroom: "I dreamed last night I had lost you, darling!"
Bride: "No such luck, my dear."

---
The Irony of Life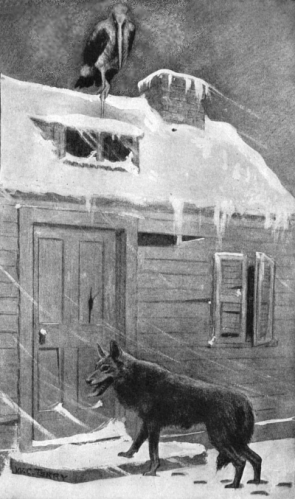 ---
Foolish Query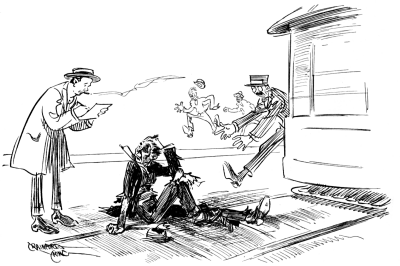 Reporter: "Do you expect to get damages from the company?"
Mike: "Expect 'em? I've got 'em!"

---
Surely Not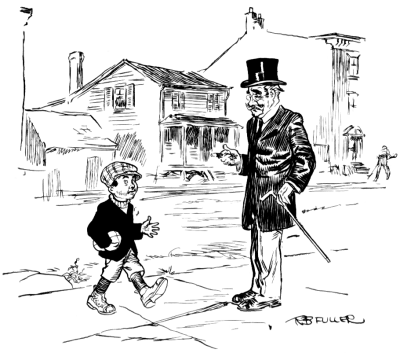 Kindly gent: "Willie, aren't you afraid you're late for supper?"
Willie: "Naw! I got de meat.

---
Pent-Up Wit
First convict: "They say it took Milton fifteen days to write one page of a book."
Second convict: "That's nothing! I've been on one sentence six years, and I'm not through yet."

---
A Cruel Kindness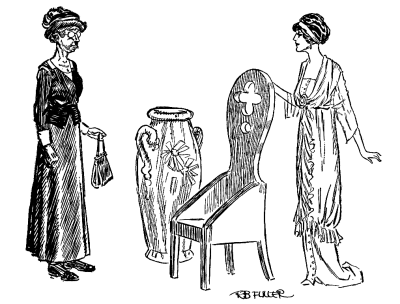 Hostess: "Do try this chair. It's really quite comfortable for an antique.

---
It's great to be American. Always has been. Enjoy!
---
© 2007 oldfashionedamericanhumor.com