Welcome to The Weekly Wit, the weekly E-zine of Old-Fashioned-American-Humor.com! To visit our website, please go the following URL… https://www.oldfashionedamericanhumor.com
If you have received this from a friend and would like to sign up yourself, please visit the following URL… https://www.oldfashionedamericanhumor.com/the-weekly-wit-signup.html (if this does not show as a link, please copy and paste the address into the address field of a web browser.)
Having problems viewing this message or any of the images in the message? Check out our on-line version of this issue at the following URL… https://www.oldfashionedamericanhumor.com/The_Weekly_Wit-Issue-004.html
Now, sit back, prepare for a chuckle or two, and enjoy!


---
Now available – Hits by Famous American Wits of the Late 1800's, Volumes 1 & 2!
At last! You can listen to the funniest of the funny. We researched, adapted and recorded several short humor pieces for your enjoyment. There are 2 volumes available for download.
And, just for being a member of our mailing list, a special discount for you! 25% off your order! Simply enter this code when you check out: 5211V32F
So, check out the sales page! There are also free samples available for your instant enjoyment!
Hurry though… the discount won't be available forever!
Hits by Famous American Wits of the Late 1800's, Volumes 1 & 2


---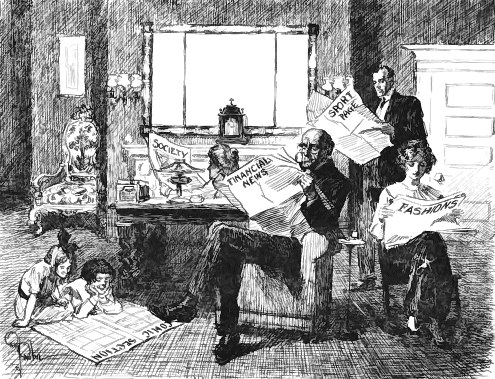 The Sunday Paper
---
DISPROVED
Who was the idiot to bring in
That senseless superstition,
That ever should the best man win
In any competition?

It fails the moment it's applied.
Just put it to the test, man!
The bridegroom always wins the bride,
And never is the best man!




---
THE SPINSTER'S JEST
Confidential friend (to elderly spinster): "So, my dear, you've given up advocating women's rights?"
Elderly spinster: "Yes; I'm now going in for one of women's lefts."
Friend: "Women's lefts! What's that?"
Spinster: "Widower, my dear."


---
WANTED THE OTHERS
A woman went to market one morning to buy some geese and found five hanging outside the shop. "I am a boarding-house keeper," she remarked, with a smile. "Will you pick out for me the three of those geese that are toughest?"
The man laughed knowingly and obeyed. "Thank you," said the woman briskly. "Now I'll take the other two."


---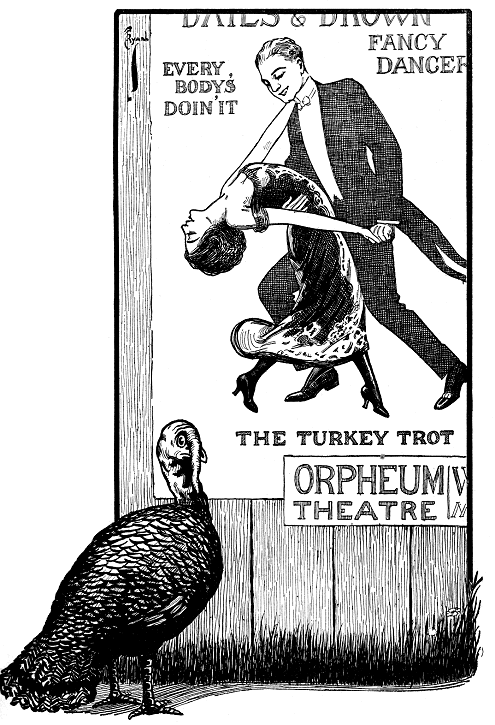 A Protest
The Turkey: "No, sir; nothing like that in our family."


---
It's great to be American. Always has been. Enjoy!
---
© 2007 oldfashionedamericanhumor.com