Welcome to The Weekly Wit, the weekly E-zine of Old-Fashioned-American-Humor.com! To visit our website, please go the following URL… https://www.oldfashionedamericanhumor.com
If you have received this from a friend and would like to sign up yourself, please visit the following URL… https://www.oldfashionedamericanhumor.com/the-weekly-wit-signup.html (if this does not show as a link, please copy and paste the address into the address field of a web browser.)
Having problems viewing this message or any of the images in the message? Check out our on-line version of this issue at the following URL… https://www.oldfashionedamericanhumor.com/The_Weekly_Wit-Issue-006.html
Now, sit back, prepare for a chuckle or two, and enjoy!


---
New stories have been added to the Mark Twain section! Visit our Mark Twain page to check out the new additions.
New Mark Twain Stories.
---
VOCABULARIES
A cop's range of language is spacious
A ball player's blue and pugnacious;
A conductor can cuss,
A stage driver is wuss,
But as for a sailor---good gracious!




---
IN THESE DAYS
In these days of uncertain waist-line, it is as difficult for a woman to tell how high up on her back to pin her skirt, as for a bald-headed man to know where to stop washing his face.
---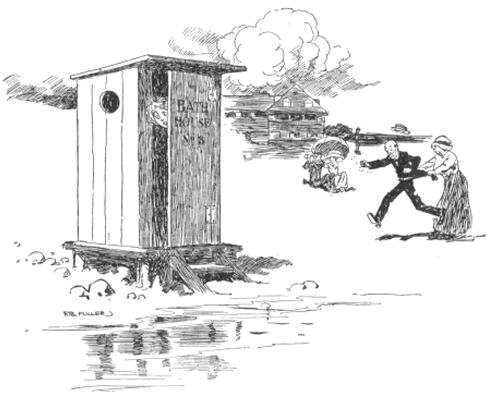 A WILLING RESCUER
Fair bather: "Help! There's a mouse in here!"
---
RELIGIOUS OPINION
"Come up and join the army of the Lord, sister!"
"I have already joined."
"Where did you join?"
"I joined the Baptist Church."
"Lordy, sister, that ain't the army! That's the navy!"
---
HIS REASON
Tom: "Why don't you marry that girl? She is a real pearl."
Jack: "Because I don't like mother-of-pearl."
---
It's great to be American. Always has been. Enjoy!
---
© 2007 oldfashionedamericanhumor.com