Welcome to The Weekly Wit, the weekly E-zine of Old-Fashioned-American-Humor.com! Below is a sample of a typical issue. Included here are 5 selections for your amusement. To visit our website, please go the following URL… https://www.oldfashionedamericanhumor.com
If you have received this from a friend and would like to sign up yourself, please visit the following URL… https://www.oldfashionedamericanhumor.com/the-weekly-wit-signup.html (if this does not show as a link, please copy and paste the address into the address field of a web browser.)
Having problems viewing this message or any of the images in the message? Check out our on-line version of this issue at the following URL… https://www.oldfashionedamericanhumor.com/The_Weekly_Wit-sample.html
Now, sit back, prepare for a chuckle or two, and enjoy!
---
At the Asylum
Visitor: "What's wrong with the man in that cell?"
Attendant: "He's a doughnut."
Visitor: "You mean that he hallucinates that he is a doughnut?"
Attendant: "No; he really is. He went crazy on the subject of money."
---
The Rescue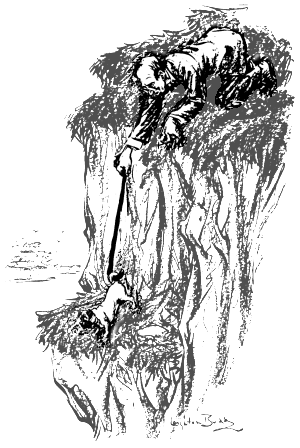 ---
After the Ball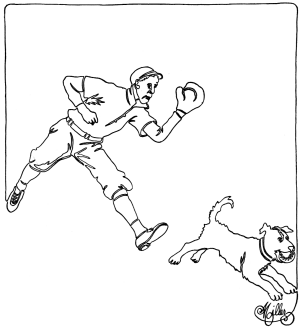 The image above was drawn from one continuous line, including the artist's signature!

---
Nowadays
Little Miss Muffet
She sat in a buffet,
Partaking of a Scotch highball;
Along came a wooer
And sat down next to her,
But she didn't frighten at all!

---
In The Family
Little Miss Muffet,
She sat on a tuffet,
Hoping her sweetheart would stay;
But along came her mother,
Her father and brother,
And frightened her suitor away.

---
It's great to be American. Always has been. Enjoy!
© 2007 oldfashionedamericanhumor.com