Comics and Quips 002
---
Wisdom
He: "If you had two wishes, what would you wish for?"
She: "Well, I'd wish to get married."
He: "That's one."
She: "And I'd save the other till I saw how he turned out."


---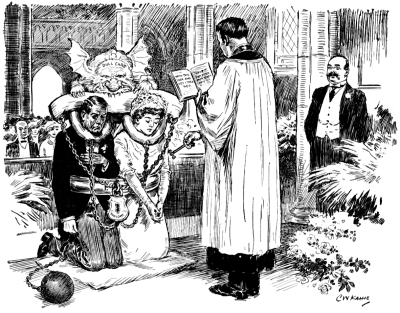 As It Looks to a Confirmed Bachelor
---
The Small Boy
It is now you see that his greed is strong,
As he picks out a stocking for Christmas.
Could he have his way, he would have it as long
As the coming canal at the Isthmus.
---
Dr. Saintly: "Every one should give according to his means."
Dyer: "But most give according to their meanness."


---
The Family's Solicitude
Their rich uncle mentions that he is thirsty.
---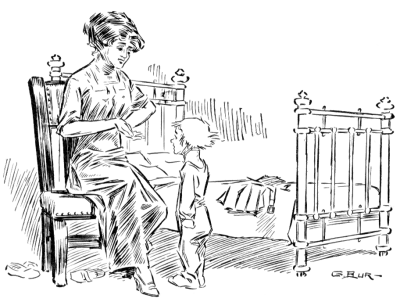 "Aren't you going to say your prayers, Tommy?"
"No, mamma. There ain't nothin' I want to-night. Wait till Christmas. Then I'll have a long one."


---
It's great to be American. Always has been. Enjoy!
---
Return to Comics and Quips Main Page from Comics and Quips 002