Comics and Quips 009
---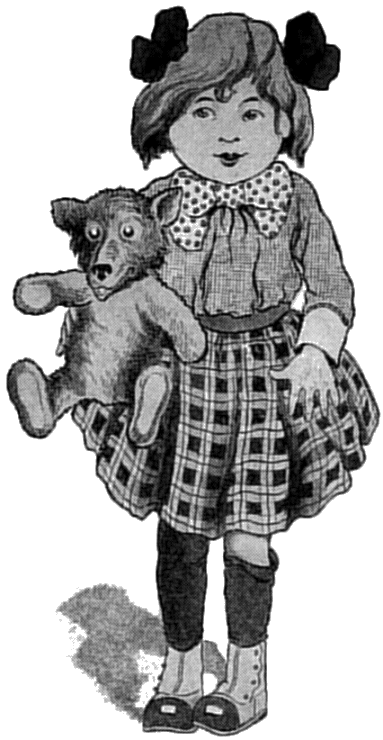 Her Protector
I'm glad that I no longer fear
The dark stairways and halls,
Nor tremble as the shadows flit
At evening 'long the walls.
The bogey-man will not come forth---
You see, he doesn't dare;
For I am now protected by
A big, brave Teddy bear.

---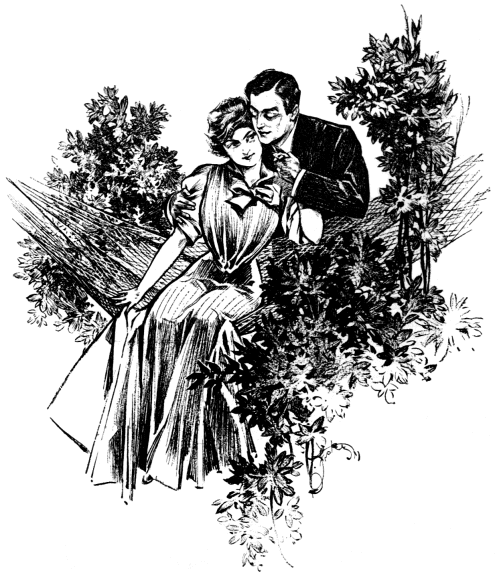 It Depends
She: "Isn't kissing perfectly silly?"
He: "Yes---when others do it"
---
Kept His Promise
Harry promised that they would hear from him often…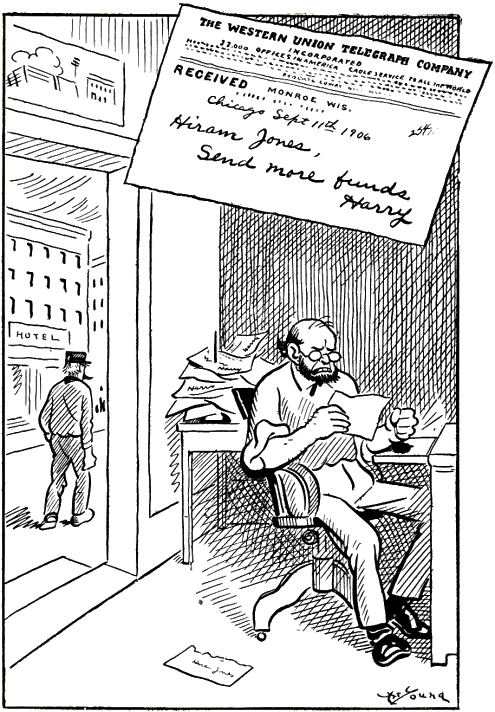 …And they did.
---
Those Selfish Men
She: "Henry, what do you suppose would happen to me if this horrible thing were to start off down-hill while you're down there amusing yourself?"
---
It's great to be American. Always has been. Enjoy!
---
Return to Comics and Quips Main Page from Comics and Quips 009